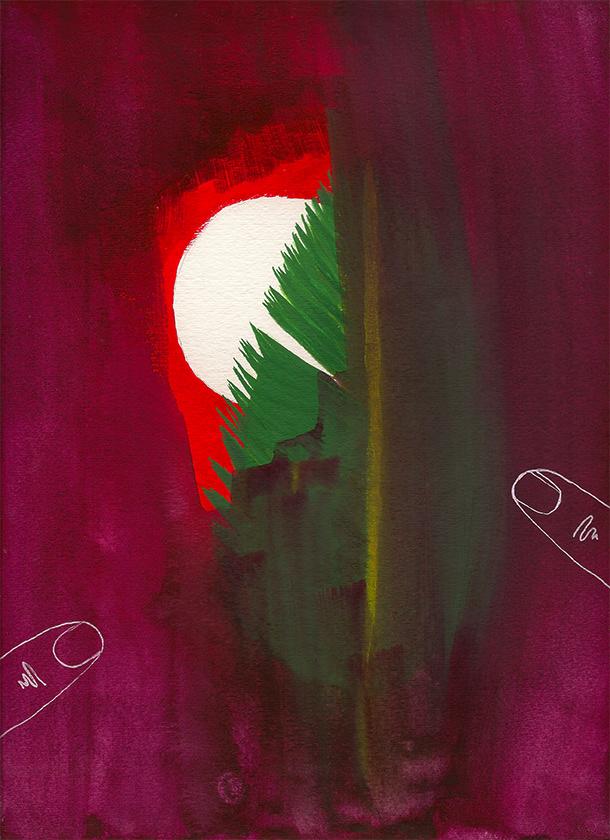 9x12 Abstract Gouache on Watercolor
Moments of feeling like a two-dimensional being. Feeling trapped in a world where you feel no depth. Searching for clarity, vibrancy, purpose. We all just want a little more. A life with edges, corners to turn, and deeper conversations by the moonlight. We crave to bask in the greenery of life. Fresher foods, more money and St. Augustine that will put your neighbors lawn to shame.
Some always have & always will live in the third dimension. Living amongst the thriving and robust wonders of the real world. Some, occasionally "peep" into the other side...